Ingediend doorLyrositor opapril 20, 2014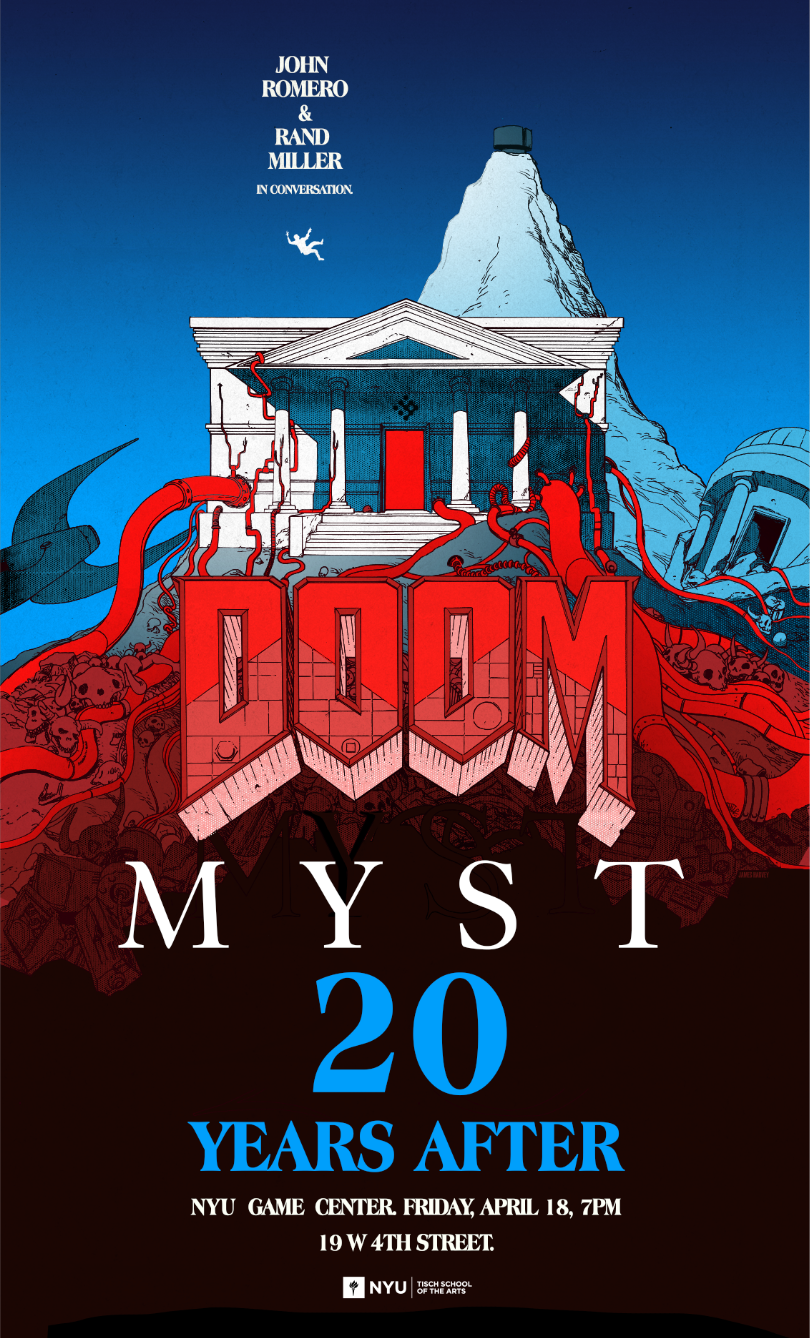 In a recent interview of Rand Miller and John Romero, the creators of Myst and Doom respectively, at the NYU Game Center, both of the legendary video game developers shared, among other things, their points of view on the other's game.
Doom and Myst were both originally released in 1993, and both were highly acclaimed, albeit for drastically different reasons. While Myst became synonymous with the graphical adventure game genre, Doom defined the modern first-person shooter genre for many years. According to the interview, their respective creators both initially expressed a feeling of incredulity and anger when they became aware of the others' game.
Nevertheless, the interview also reveals several similarities in their approach to developing their respective game. Each tried to market his game as the best there was, before development even started, and both agreed on the importance of independent (indie) developers in the history of video games.
For the full interview, and a few confessions from Rand Miller, hit the source link below!